What Causes High Blood Pressure?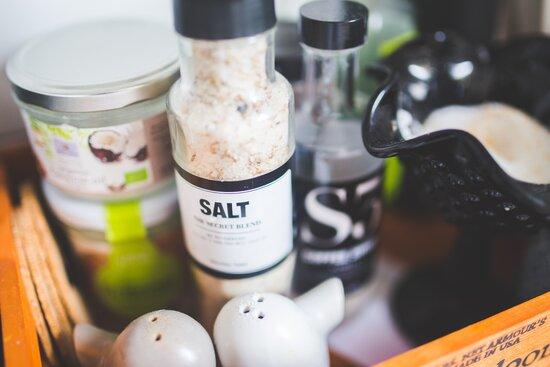 (Note: Some of the links in this post are affiliate links, and we will be compensated when you make a purchase by clicking through our links at no additional cost to you.)
What Is The Main Cause of High Blood Pressure?
Anyone can have high blood pressure or hypertension and is usually develops over time. Some medical conditions, medications or an environmental issue can cause high blood pressure, however, in most cases, the exact causes of high blood pressure are not known. There are several things that can increase your risk.
Diet
Diet is one of the main causes of high blood pressure or plays a crucial role in the development of high blood pressure. Many dietary factors have been shown to correlate with blood pressure, including sodium to potassium ratio – meaning too much sodium intake and not enough potassium, percentage of polyunsaturated fatty acids, fiber and magnesium content, and levels of simple carbohydrates, total fats and cholesterol. Too much cholesterol and saturated fats may cause your arteries to become clogged, forcing you heart to work extra hard to get the blood through, which in turn raises your blood pressure.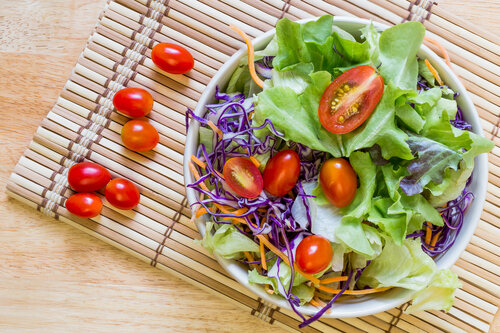 Weight
Many clinical studies have repeatedly shown that obesity is a major factor in high blood pressure or hypertension. This is because the heart has to work that much harder and pump out more blood to supply the excess tissue. The increase in cardiac activity can then increase the blood pressure accordingly. Also, hypertensive patients suffering from obesity have a greater rigidity in their peripheral arteries. In addition, being obese may explain the tendency for the kidneys to retain salt.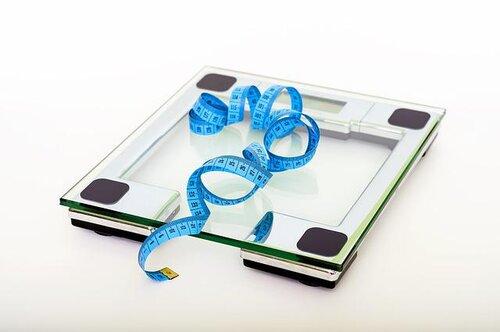 Alcohol
Chronic alcohol consumption is one of the strongest predictors of hypertension. Drinking excessive alcohol may double your chances of suffering from high blood pressure. (Excessive in this instance relates to over 2 drinks per day).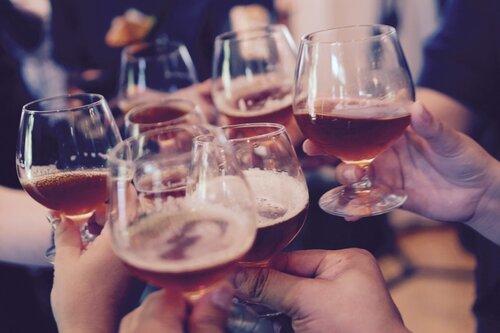 Smoking
Smoking is very much a contributing factor in hypertension. Smoking is also associated with increased sugar, alcohol and caffeine consumption. Nicotine stimulates the adrenaline secretion. The rush of adrenaline stimulates the body and causes an increase in blood pressure, respiration, and heart rate.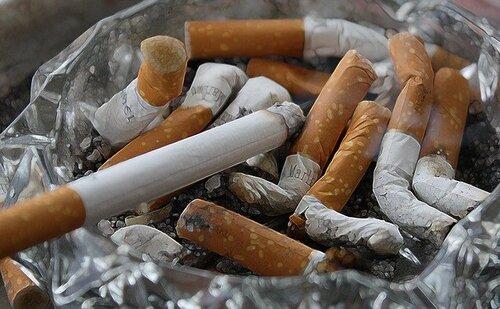 Coffee / Caffeine
Heavy coffee drinking (5 or more cups per day) may increases your blood pressure, particularly in those who have previously had high blood pressure. Studies have shown that some people who regularly drink caffeinated beverages have a higher average blood pressure than do those who drink none. However, others who regularly drink caffeinated beverages develop a tolerance to caffeine. As a result, caffeine doesn't have a long-term effect on their blood pressure.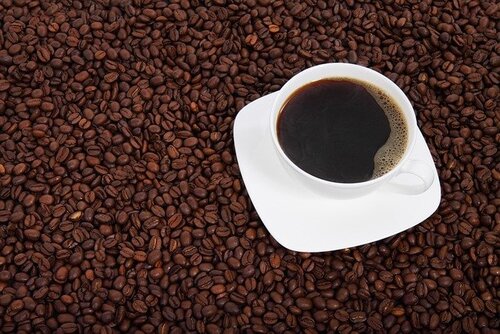 Stress
Stress can be a cause of hypertension for many people. A lot of focus is spent on the other high blood pressure causes and many people often overlook the mental and emotional aspects to it. The body is all tied together; mental agitation and anxiety have a direct effect on your heart and circulation. Taking some steps to lower anxiety, like getting better sleep, reducing caffeine, and again getting more exercise, will therefore also help lower your blood pressure. Relaxation techniques such as biofeedback, autogenics, transcendental meditation, yoga, progressive muscle relaxation and stress relief hypnosis have all been shown to have some value in lowering blood pressure.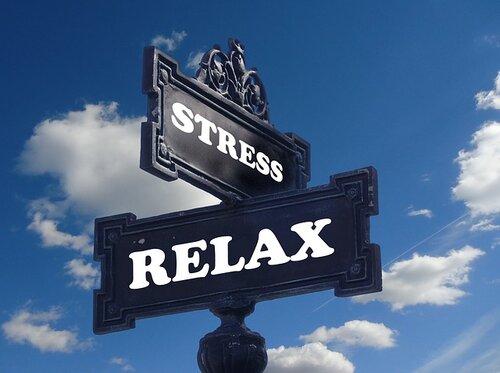 Lack of Physical Activity or Exercise
Exercise reduces both stress levels and blood pressure. Regular exercise can be helpful in decreasing blood pressure long term. Studies have shown that the more you exercise, the more you decrease the blood pressure. However, many people do less than the recommended 150 minutes per week of physical activity. A lack of physical activity or exercise raises the risk of high blood pressure, type 2 diabetes and heart disease.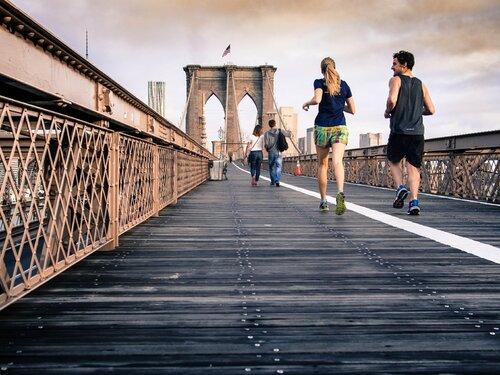 Heavy Metals
Chronic exposure to lead from environmental sources, including drinking water, is associated with increased cardiovascular mortality. Elevated blood lead levels have been found in a significant number of people with high blood pressure.
Cadmium has also been shown to induce hypertension. Persons suffering from high blood pressure are found to have blood cadmium levels three to four times of those in people with normal blood pressure. Cigarette smokers typically have much higher body cadmium levels due to cadmium's presence in cigarette smoke.
Ethnicity
People of Black African or Black Caribbean descent are about twice as likely to have high blood pressure as Caucasians. Researchers do not have a definitive answer why high blood pressure is more common in people of Black African or Black Caribbean descent at this time.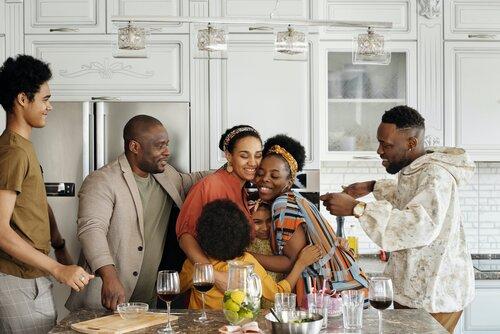 Family History
Children of parents with high blood pressure are 6 times as likely to have high blood pressure if both parents have it. If one parent has it, the child is 4 times as likely to have it, too. High blood pressure often shows up earlier in these children, sometimes even in the teens.
Gender
Men are somewhat more likely than women to have high blood pressure before age 45. But after 45, women and men have about the same chance of having it.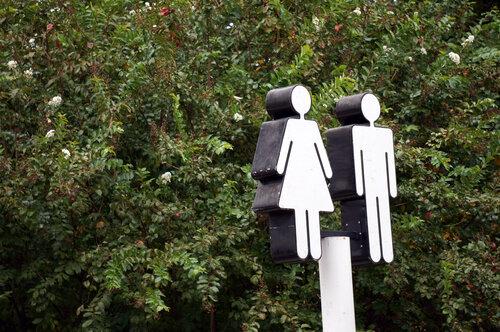 Other Health or Medical Problems
Sometimes high blood pressure can be caused by a medical problem such as kidney disease. People with kidney disorders often have secondary hypertension. This is because the kidneys regulate the balance of salt and water in the body. If your kidneys cannot get rid of excess salt and water from the body, your blood pressure goes up. Another medical problem which can increase your blood pressure is obstructive sleep apnea (episodes during sleep when breathing stops due to obstruction of air passages). Treating the main problem can cause the blood pressure to go down.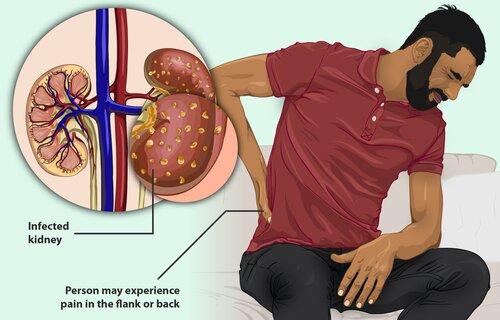 Medications
Some drugs can raise blood pressure at times in some people. Birth control pills, some arthritis medicines, ibuprofen, and some "cold" remedies can all increase your high blood pressure.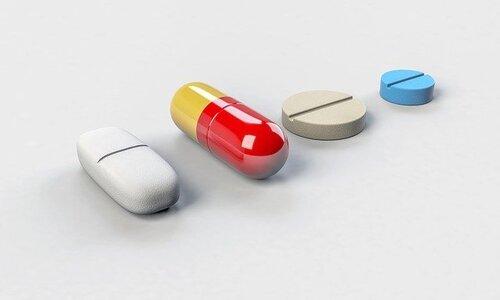 Genetics
Finally, an increasingly more understood high blood pressure cause is genetics. Genetics alone won't cause high blood pressure, but it is behind all the other causes to some extent. In a nut shell, your genetic make up will determine how sensitive you are to the above mentioned high blood pressure causes. With the right genes you can have a high fat and sodium diet, never exercise, drink loads of coffee and stress constantly yet still have a reasonably low blood pressure. With the wrong genes even a little too much salt may be enough to kick your blood pressure into a dangerous range.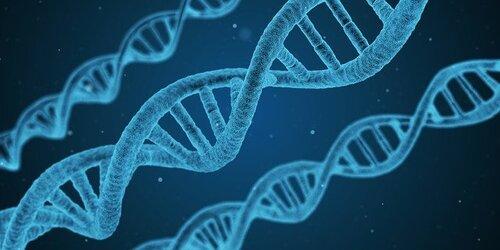 There are a lot of different high blood pressure causes out there. If you suffer from high blood pressure it's a good idea to educate yourself about them. High blood pressure is associated with some serious and potentially fatal conditions like heart disease and stroke, so you can never be too careful about it.
The only true way of ascertaining whether you have high blood pressure or not is by having it checked or monitored regularly using a home blood pressure monitor and tracking it with a blood pressure log. This is a painless procedure, and every adult should have their blood pressure checked regularly since your blood pressure can change over time. This way you are more likely to catch a change before it becomes dangerous. Ask your health care provider how often you need to check it.
>>> Discover The Most Accurate Blood Pressure Monitor For Home Use