10 Best Blood Pressure Monitors in 2022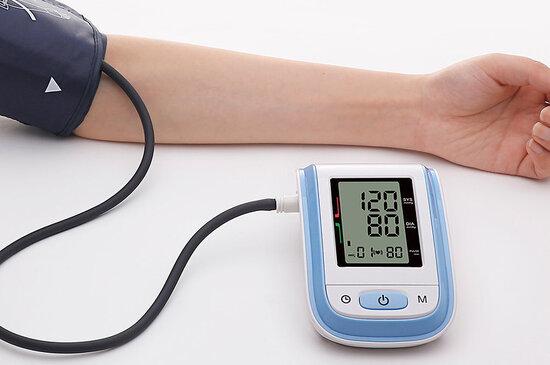 (Note: Some of the links in this post are affiliate links, and we will be compensated when you make a purchase by clicking through our links at no additional cost to you.)
What Are The Best Blood Pressure Monitors in 2022?
Reviews are a valuable resource when making any purchase. Blood pressure monitors are no exception. Honest customer reviews can give you insight into a product that you won't find anywhere else. Blood pressure monitor reviews can reveal the true pros and cons of a potential purchase, going far beyond the information you are given by the manufacturer. However, reading these reviews should not be the beginning point of your decision making process, unless you plan on dedicating a great deal of unnecessary time to your quest. You should first think about which type of monitor you want. This way you won't waste your time reading thousands of blood pressure monitor reviews for models that won't meet your needs. Below you will find a few guidelines and ideas to help you narrow your search.
To help you navigate the many options out there, we have rounded up the best blood pressure monitors in the post for you:
QUICK RECOMMENDATIONS
If this article is way too long for you to read right now, check out this quick list of our favorites. You can also continue scrolling to see our full top 10 list with in-depth reviews.
#1: OMRON Platinum Blood Pressure Monitor (Best overall)
#2: OMRON Evolv Blood Pressure Monitor (Best for multiple users)
#3: Lazle JPD-HA101 Blood Pressure Monitor
#4: Greater Goods Blood Pressure Monitor (Best Budget)
#5: A&D Talking Blood Pressure Monitor (Best with talking feature – great for people with poor eyesight)
#6: LifeSource Blood Pressure Monitor with Extra Large Cuff (Best for large arms)
#7: Care Touch Fully Automatic Wrist Blood Pressure Cuff Monitor (Best wrist BP monitor)
#8: Withings BPM Connect (Best smart BP monitor)
#9: Wellue BP2A Smart Blood Pressure Monitor (Best compact)
#10: Omron Complete Wireless Upper Arm Blood Pressure Monitor + EKG (Best BP monitor with EKG)
Type of Monitors
There are two main different types of blood pressure monitors available for home use. They are wrist monitors and upper arm monitors. There are both automatic and manual models within the upper arm category available. Wrist monitors are fully automatic. The main difference in type deals with where the cuff is placed. There are also differences in the body position needed when using these two different types of monitors.
Blood Pressure Cuff: Does Size Matter?
Cuff size is very important when using an upper arm model. Too small of a cuff will give you a higher than accurate reading. Too large of a cuff will give you a lower than accurate reading. This is one reason that you find complaints about a unit being inaccurate for some, while the vast majority of users got good results. Proper fit is crucial. Look at the recommended arm size for each monitor before making your decision. Some units give you the opportunity to order extra cuffs in different sizes to accommodate multiple users.
Accuracy of Wrist Monitors Verses Upper Arm Monitors
Both upper arm blood pressure monitors and wrist blood pressure monitors can be accurate when used properly. However, it is much more common to obtain an inaccurate reading from a wrist unit. This is because this type of monitor is very sensitive to your body position. Not following the manufacturers instructions precisely can lead to false readings. Interested in a wrist blood pressure monitor? We suggest bringing it with you to your physician's office. This way he or she can show you how to properly use it. Or your local pharmacist should be able to help. Although the American Heart Association does not recommend using wrist blood pressure monitors, these machines may be used if you can't have your BP measured at the upper arm, whether because your arm is too large or you find arm cuffs painful.
Ease of Use of Wrist Models and Upper Arm Models
Many people opt for a wrist blood pressure monitor because it is simpler to use. You don't need to remove any heavy articles of clothing, like your favorite bulky wintertime sweater. They are also easier to bring with you when traveling or just out for the day. Many are small enough to fit in a purse or desk drawer.
Upper arm blood pressure monitors (especially automatic ones) are also easy to use. Some users feel that knowing that they tend to be more accurate makes up for the little inconveniences, which are quite easy to overcome. Some people like to keep an upper arm model at home and travel with a wrist unit. That also gives you the opportunity to compare the results of both types of machines.
Automatic Verses Manual Upper Arm Monitors
An automatic model inflates, well… automatically. A manual model requires you to work a small handheld pump in order to inflate it. This can be awkward, leading to both false results and a higher blood pressure due to the added stress. We do not advocate buying a manual monitor for this reason, but some people prefer them over the automatic ones due to the lower cost and less chance of mechanical failure.
Easy To Read Display
It is imperative that you are able to easily see the results. For some, the smaller readout screen on a wrist blood pressure monitor can present problems. This is one area where the reviews can certainly help you. If many people have trouble reading a screen on a particular model and you have less than stellar eyesight, don't buy that blood pressure monitor.
Memory and Reporting
Different models store different information. Machines range from simple, with no memory storage, to advanced models that have unlimited memory storage and tons of available charts and graphs. This is clearly an area of personal preference; think about what type of reporting and storage is important to you before looking at the blood pressure monitors.
Irregular Heartbeat Monitoring
There are blood pressure monitors designed specifically for those with irregular heartbeats. These monitors will not only alert you if they detect an irregular heartbeat, they will also compensate for the heartbeat, ensuring it does not affect your blood pressure reading. If an irregular heartbeat is a concern for you, consider one of these monitors.
Why Is Monitoring Your Blood Pressure Important?
High blood pressure is a very serious condition, which can lead to many serious diseases such as coronary heart disease, heart failure, stroke and kidney disease. So it is obviously in your best interest to maintain a healthy blood pressure level. But it is quite difficult to control your blood pressure without knowing what it is. That's where the blood pressure monitor comes in. You can keep track of your blood pressure so you know if your heart-healthy diet and exercise plan is working. You will also be able to determine if your blood pressure reaches dangerous levels which need immediate medical attention. Discuss what your particular blood pressure levels ought to be with your physician.
One last tip: it is important to take your blood pressure monitor with you to your physician's office at least once a year or so and compare the reading it gets with your physician's machine.
Although getting your blood pressure measured by a medical professional using a sphygmomanometer is going to give you the most accurate results, going to the physician's office for daily readings isn't really feasible. If you are looking to purchase a blood pressure monitor, here are the best 10 blood pressure monitors:
1. OMRON Platinum Blood Pressure Monitor


1 new from $79.00

Free shipping
Last update was on: September 26, 2022 8:29 am
The OMRON Platinum Upper Arm Monitor, complete with D-Ring cuff, provides unlimited memory, stores 200 total blood pressure readings for 2 users, works with the free OMRON Connect app, and is compatible with Amazon Alexa-enabled devices.
Doctor and pharmacist recommended brand of blood pressure monitors.
The high morning average indicator alerts the user if systolic or diastolic measurements are out of normal range in the morning, when there is a higher risk for heart attack or stroke. This feature is unique to the Gold and Platinum series monitors.
PROS:
Large, clear display
Stores 200 data sets per user
Bluetooth connectivity
Carrying case included
FDA-approved
Validated by the American Heart Association for clinical accuracy
CONS:
Machine sensitivity makes it prone to error messages
Slight learning curve to understanding the device
---
2. OMRON Evolv Blood Pressure Monitor


8 new from $104.99

Last update was on: September 26, 2022 8:29 am
OMRON Evolv is our most portable upper arm monitor ever; Its compact, 1-piece design features simple, intuitive controls make it easy to set up and use
With advanced accuracy, our exclusive heart health algorithm, this innovative, upper arm 1-piece blood pressure monitor measures more data points and eliminates interference from movement for more precise, clinically accurate readings
Works with the free OMRON app that allows for unlimited users/readings and sharing results with family or healthcare providers; Compatible with the Amazon Alexa-enabled devices
PROS:
Sleek, lightweight design
Lightweight, cordless, and portable
Cordless, and portable
Bluetooth connectivity
FDA-approved
Validated by the American Heart Association for clinical accuracy
CONS:
One-piece feature makes it hard to read results
Can take two people to properly adjust onto arm
Monitor doesn't store readings (readings are only stored on the app)
---
3. Lazle JPD-HA101 Blood Pressure Monitor


-42%
2 new from $39.90

Free shipping
Last update was on: September 26, 2022 8:29 am
✔️TOP RECOMMENDED BRAND BY DOCTORS & PHARMACISTS: Our Blood Pressure Monitor with custom-made large LED screens give you a great visual experience, making readings clearer and users can view the results more quickly. Clear large fonts and High-Def Backlit Screen offers clear reading at nighttime for advanced measurement experience.
☑HIGHEST ACCURACY: Fully automatic blood pressure checker has advanced measuring techniques, to provide you the most accurate reading. Convenient to track your health every day.
PROS:
Up to 100 readings per user
Alerts for incorrect use
Recommended by health professionals
CONS:
No mobile app
Batteries only
---
4. Greater Goods Blood Pressure Monitor


-6%
1 new from $44.88

Free shipping
Last update was on: September 26, 2022 8:29 am
Everything You Need: Greater Goods blood pressure monitor kit comes with everything you need to make tracking heart health over time as simple as possible. Keep up with your systolic and diastolic blood pressure, as well as your pulse. Also, it's compatible with two users, storing up to 60 measurements for each.
A Monitor Made Right: A tried and true monitor, including a bright, back-lit display, large stop/start button, and an irregular heart rate detector. The Greater Goods monitor is the definition of what a BPM should be.
PROS:
Large, bright display
High accuracy
Comes with a carrying case
Inexpensive
CONS:
Low memory storage compared to other monitors
---
5. A&D Talking Blood Pressure Monitor


-19%
5 new from $77.25

Free shipping
Last update was on: September 26, 2022 8:29 am
CLINICALLY VALIDATED FOR ACCURACY, the A&D Medical upper arm talking blood pressure monitor, with TriCheck averaging 3 readings for the best accuracy, 90 reading memory, movement sensor for best measurement technique. Includes AC adapter.
TRUSTED BRAND A&D Medical blood pressure monitors are recommended by doctors and pharmacists and is a registered FDA medical device.
EASY-TO-USE A&D Medical automatic upper arm blood pressure monitor has one-button operation. Simply, push the start button for your blood pressure measurement. Clearly displays your measurement on the large screen.
PROS:
FDA-approved
Loud, clear speaker
Carrying case included
Available in 3 languages
---
6. LifeSource Blood Pressure Monitor with Extra Large Cuff


-32%
11 new from $104.89

Free shipping
Last update was on: September 26, 2022 8:29 am
The extra large cuff fits 16.5-23.6" arms
Clinically validated for accuracy
Easily store and recall the last 60 readings in the device's memory
Tapered cuff is designed to fit around the natural shape of your arm for a more accurate reading
5 year monitor warranty / 2 year warranty on the x-large cuff, FSA eligible
PROS:
Large, easy-to-read screen
Good value for the price
Comfortable cuff
CONS:
Expensive
Average storage capacity for readings
---
7. Care Touch Fully Automatic Wrist Blood Pressure Cuff Monitor


Last update was on: September 26, 2022 8:29 am
LARGE LCD DISPLAY WITH BACKLIGHT - Large display make it easy-to-read. The back-light makes it easy to read, even in the dark.
IRREGULAR HEARTBEAT INDICATOR - If an irregular heartbeat is detected the irregular heartbeat symbol will be displayed to inform you.
MEMORY FUNCTION - Memory storage with date and time stamps allows you to review the last 60 readings with just a touch of a button.
FAST READING - Get your blood pressure readings in under a minute with our fully automatic wrist blood pressure monitor that gives you clinically accurate results.
PROS:
Back-light makes it easy to read even in the dark
Can detect an irregular heartbeat
Memory storage with date and time stamp
Turns off automatically when no activity is detected
FDA-approved
CONS:
Cuff size is limited up to 8.5″
---
8. Withings BPM Connect


2 new from $99.95

Free shipping
Last update was on: September 26, 2022 8:29 am
BLOOD PRESSURE - systolic and diastolic plus heart rate
MEDICALLY ACCURATE - FDA cleared device
EASY TO READ & UNDERSTAND - immediate results with a color-coded feedback on the LED screen of the device.Materials:PC plastic,Fabric
WI-FI & BLUETOOTH SYNC - automatic data sync to the Health Mate app
FSA ELIGIBLE - Flexible Spending Account funds can be used to cover the costs of this device
RECHARGEABLE BATTERY - 6 months of use of the product with one charge
PROS:
Compact and portable design
Excellent mobile app
Unlimited cloud storage for your readings
User-friendly
Long battery life
CONS:
Expensive
Only holds eight readings on device
Best as a singler-user device
---
9. Wellue BP2A Smart Blood Pressure Monitor


-22%
1 new from $69.99

Free shipping
Last update was on: September 26, 2022 8:29 am
【Medically Accurate】- BP monitor cleared by FDA measures systolic, diastolic and heart rate
【Bluetooth function 】- Real-time data will be synchronized to the APP to be saved and viewed
【Sharing Data】- The historical data of different users can be reviewed and shared with family or friends on the APP
【Easy to Use and Automatic blood-pressure cuff】- One-Button operation and check your data in 30 seconds, wide-range automatic cuff fits standard to large adult (22-42cm)
PROS:
Internal and app data storage
Rechargeable battery
CONS:
Some reviewers report that the app design needs improvement
---
10. Omron Complete Wireless Upper Arm Blood Pressure Monitor + EKG


-10%
6 new from $179.00

Free shipping
Last update was on: September 26, 2022 8:29 am
Comprehensive data: Measures blood pressure and ekg simultaneously, including systolic, diastolic, pulse, atrial Fibrillation, tachycardia, bradycardia and sinus rhythm
Bluetooth technology: Connect to the free Omron app, where you can store, track and share data with your doctor; Works with select iOS and Android devices
Provides essential insights: Offers heart-health insights that can doctors/cardiologist data to help inform their cardiac treatment decisions
PROS:
Excellent quality for the cost
Comfortable cuff
Quick, easy, and accurate readings
CONS:
Expensive
requires a phone or device
Omron Connect app requires subscription and raises privacy concerns
---
All information provided by HighBloodPressureHub.com is of a general nature and is furnished for educational purposes only. You should not rely on this information as a substitute for, nor does it replace, professional medical advice, diagnosis, or treatment. If you have any concerns or questions about your health, you should always consult with a physician or other health-care professional. Do not disregard, avoid or delay obtaining medical or health related advice from your health-care professional because of something you may have read on this site. YOU ARE ENCOURAGED TO CONFER WITH YOUR PHYSICIAN OR HEALTHCARE PROVIDER WITH REGARD TO INFORMATION CONTAINED ON OR THROUGH THIS WEB SITE. AFTER READING ARTICLES OR OTHER CONTENT FROM THIS WEB SITE, YOU ARE ENCOURAGED TO REVIEW THE INFORMATION CAREFULLY WITH YOUR PROFESSIONAL HEALTHCARE PROVIDER. The use of any information provided on this site is solely at your own risk.